LeBron, Welcome Home--Now What?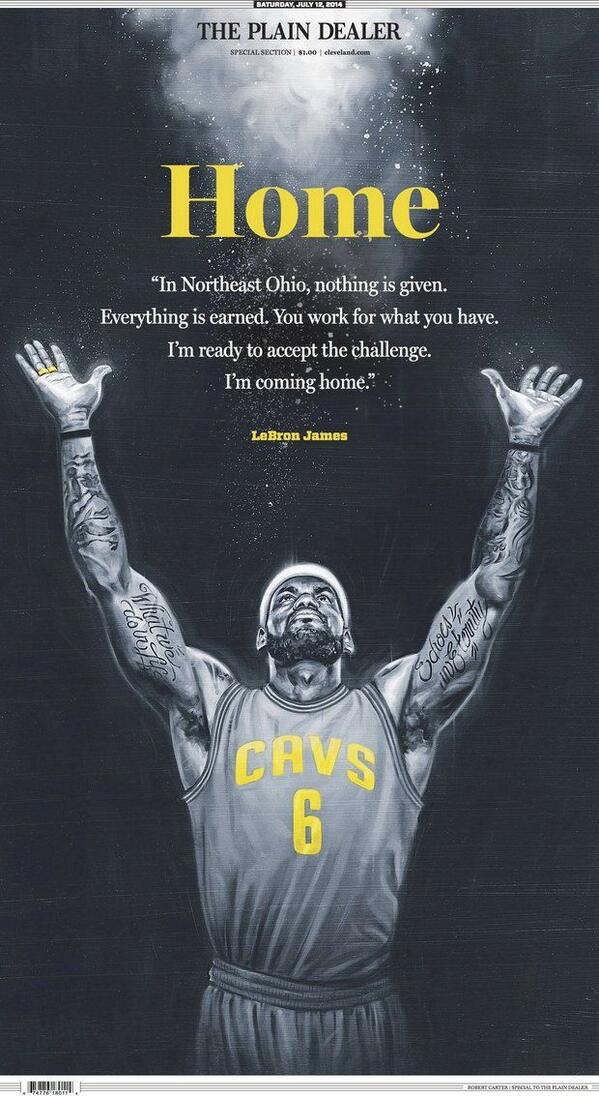 When racism directly hit your league you spoke out. Thank you for that. You rather brilliantly controlled the announcement of your return to Ohio. My question for you Mr. James is this: do you really care about racism, in all its forms, in sports? In all sports?
If so, what is your position on the racism in the NFL and in MLB and in all the other arenas in Ohio and all the cities where NBA teams play involving the Native American team identities? Cleveland is your sport's home as much as Akron is your family's home and Cleveland has the most racist team in MLB in the country.
The team name while currently commonly accepted does represent a racist and arrogant mistake by a man determined to conquer an entire continent centuries ago, a mistake never really addressed and certainly not corrected. The logo is the modern version of plenty of ugly racist caricatures no longer accepted as legitimate but in Cleveland it is accepted as "cute"--Chief Wahoo. Will you stand up and call out this racist issue? Or do you only care about racism as it affects your own race?
Is racism in all its forms, against all people important enough for you to take a stand?